This week at MBC
The church will be open subject to the laid down protocols for the Covid-19 level at the time and the Sunday Morning Worship Service will be broadcast live on the Facebook link below.
Tuesdays 19h00 Students and Young Adults Group
Meeting in Thembalethu (in the church basement) with Pastor McDonald Nzuwa
Wednesdays 17h30 Weekly Prayer Meeting
Thursdays 19h00 Athlone Growth Group
Sunday 13th June
Sunday Evening Service suspended until further notice
Sunday 20th June 10h00 Father's Day Service
Preacher: Pastor Joshua Lungu
https://www.facebook.com/groups/mowbraybaptist/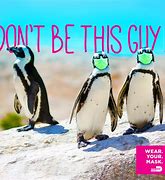 Wear your Mask, Sanitize your Hands, Have your Temperature taken, Sign the attendance register and Keep your distance. He only got one right!